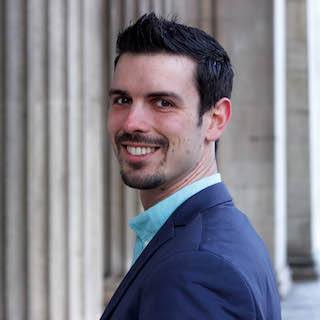 Hi, I'm Manuel.
I am 27 years old and live in Munich, Germany. Since I studied computer science at the Munich University of Applied Sciences I specialized in web development. Besides the general technologies like HTML, CSS and PHP I fall in love with JavaScript. This language just combines all of the good stuff. The thin design of it as well as the asynchron processing that can be used on any device and in every use case. Not just for the frontend, that makes use of the power of JavaScript in React and Angular, since Node.js it can be used in the backend, with frameworks even for desktop and mobile apps. I really like the clear structures in every section and the flexibility that you have to solve the versatile requirements.
Besides programming I am looking for another challenges not in front of the desktop: My passion is running, I train for an upcoming race almost every time and I try to improve my pace constantely to accomplish longer tracks faster. After the Berlin Marathon 2017 my highlight this year is the Chicago Marathon in october.
If the legs are tired the fun goes on on the mountain bike along the Isar or towards the next beer garden.
I am interested in urban architecture of all kinds and have a faible for clean design and the beauty of simplicity of modern UI that is mandatory for the finalization of every project.
Traveling around the world is very important to me to get to know different countries and their cultures. The blog on my website reflects this variosity of topics from traveling over sports events to coding and provides you an insight into my world! So if you want more of this topics and get one step further just have a look at my Blog (currently in German only!) or my Instagram.